COVID-19 commercial deep cleaning services with certification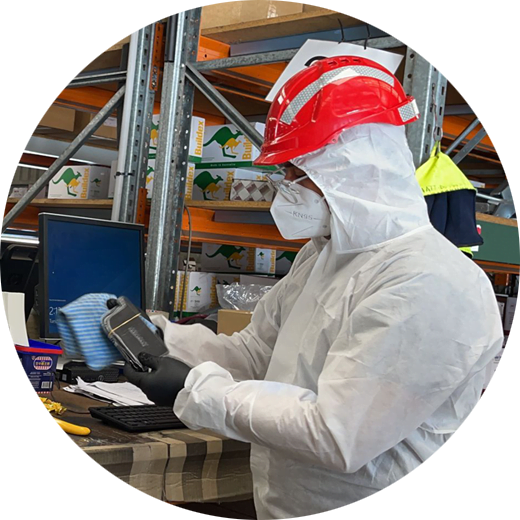 Do you require COVID-19 cleaning in Sydney or Melbourne?
Get your business COVID deep cleaned with certification by Infoclean. Call us now on 1300 253 226.
Infoclean is a professional commercial cleaner with 15 years of experience in the industry. Our dedicated team has been working from the outset of the pandemic to provide COVID-19 deep cleaning services to a myriad of businesses and workplaces across Sydney.
We offer cleaning services for all businesses such as:
Retail, shopping precincts and public spaces
Cafés and restaurants
Medical facilities including chemists
Aged care
Construction sites
Offices and warehouses
What you can expect from a COVID-19 deep clean from Infoclean
Infoclean has worked with scientists and manufacturers to bring you the best protection available to keep your business, clients and employees safe. We use hospital grade cleaner that remains active for 28 days — keeping surfaces disinfected for longer and providing better, more practical protection.
Want to know more? Check out our blog for more information about our COVID-19 deep cleaning services as well as our commercial cleaning work.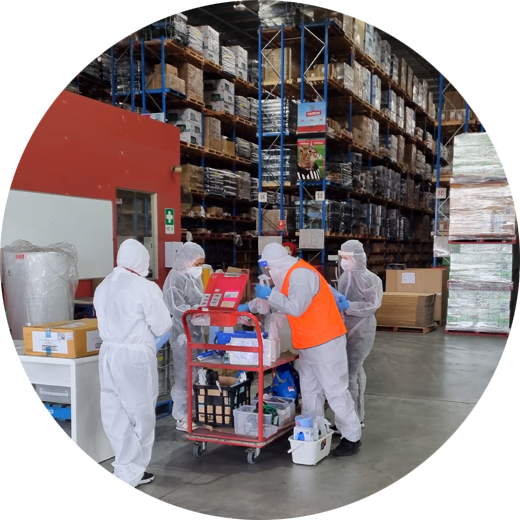 How we complete a COVID-19 deep clean
The team at Infoclean understands the risk of transmission of COVID-19. We endeavour to deep clean and follow guidelines from NSW Health and Safe Work Australia.
We thoroughly clean with quality detergent to remove any dirt and grease across surfaces.
We apply disinfectant using disposable cloths. This is a long and thorough process to ensure surfaces are sanitised.
We use a room UVL and/or Electrostatic foggers, which sprays a mist of disinfectant across all surfaces, including chairs, cushions, and other areas that disinfectant wouldn't work well with hand application.
Professional trained staff, ready to clean
Infoclean prides itself on having highly qualified and experienced staff on hand to complete a COVID-19 deep clean quickly and efficiently.
Our cleaning team follow strict cleaning guidelines which are in line with the requirements of NSW Health and Safe Work Australia. All our cleaners have completed training provided by the Australian Department of Health.
Infoclean owner and founder, Maicol has completed a range of important certifications, ensuring a COVID-19 deep clean completed is to the highest standard:
•  Infection Control Training – COVID 19 – by Australian Gov Department of Health
•  Infection Prevention And Control – by Sentrient
• HHA Work Safe and Clean – by Hand Hygiene Australia
Whether your business becomes a COVID-19 contact location, or whether you are looking to regularly clean your business in a COVID-19 safe way, we're here to help.
Areas we service for COVID-19 deep cleans
What clients say about our commercial cleaning services

At first glance, office cleaning appears straightforward – clear the rubbish, dust, and run the vacuum. But achieving a truly immaculate workspace goes well beyond surface-level tidying. An adept cleaner should work discreetly, ensuring their efforts manifest in an impeccably maintained workspace without causing any disruption. In the vibrant landscape...
Read More

Post construction cleaning demands a highly specialised approach, which sets it apart from your everyday cleaning job. There are many challenges unique to an after builders' clean, which is required after construction or renovation work. Dealing with the rubble and other mess of a newly built site is not only...
Read More