Banks and financial institution commercial cleaning services
Banks hold a high trust position and the state of cleanliness should reflect this. It is not only a brand statement, but gives consumers confidence in the services you offer as a financial institution.
Infoclean can assist in all your bank and financial institution commercial cleaning requirements.
Banks and financial institutions attract a lot of foot traffic and are high touch areas.​ Keeping them clean requires more attention than a general office due to the volume of customers that banks deal with and the interaction that takes place around their in-place furniture.
We understand that there is also security sensitivity around some areas, and our fully qualified and insured cleaners are security cleared to ensure our commercial cleaning service is thorough and trustworthy.
Infoclean has bank and financiaul institution cleaners available in Melbourne and the Central Coast, in addition to the team of commercial construction site cleaners in Sydney.
How we go about cleaning banks and financial institutions
Banks are typically high traffic spaces with many of the newer branches containing soft furnishings and carpeted areas.
Depending on the volume of customer traffic, banks and financial institutions may require more regular cleaning. We are able to meet any requirements you may have and customise cleaning quotes to every client.
Be rest assured that at Infoclean, we take all commercial cleaning services seriously and provide the utmost case and attention to detail.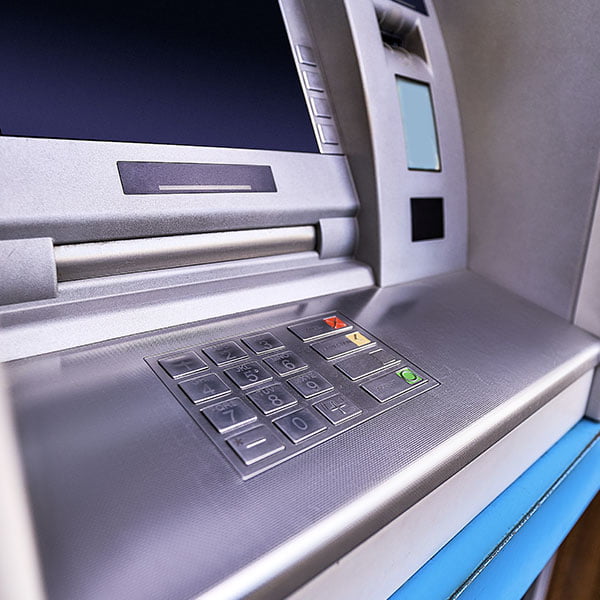 Types of banks and financial institutions we clean
We provide professional commercial cleaning for retail bank spaces that are standalone as well as for those inside shopping malls. We can provide cleaning for both the interior and exterior touch points such as windows and ATM's.
We also provide cleaning services for building societies, co-ops, and all manner of other financial institutions.
Areas we service for banks and financial institutions cleaning
What clients say about our bank and financial institution cleaning services
For a better commercial cleaner in Sydney, the Central Coast, and Melbourne, contact us now