Professional office cleaning in Sydney and Melbourne
We have been cleaning offices across Sydney and Melbourne for over 15 years and work with large corporations and small businesses.
Our Sydney and Melbourne commercial cleaning company only employs qualified, background checked employees, no subcontractors. If you are looking for a professional commercial cleaning company please don't hesitate to contact us for an obligation free quote.
Commercial office cleaning services across Sydney and Melbourne
Our commercial cleaning company has serviced offices and businesses, small and large, across Sydney and Melbourne for over 15 years.
We build strong, lasting relationships with our clients, whether they're large industrial estates or small 3 person offices – try us, and you'll wish you had us sooner!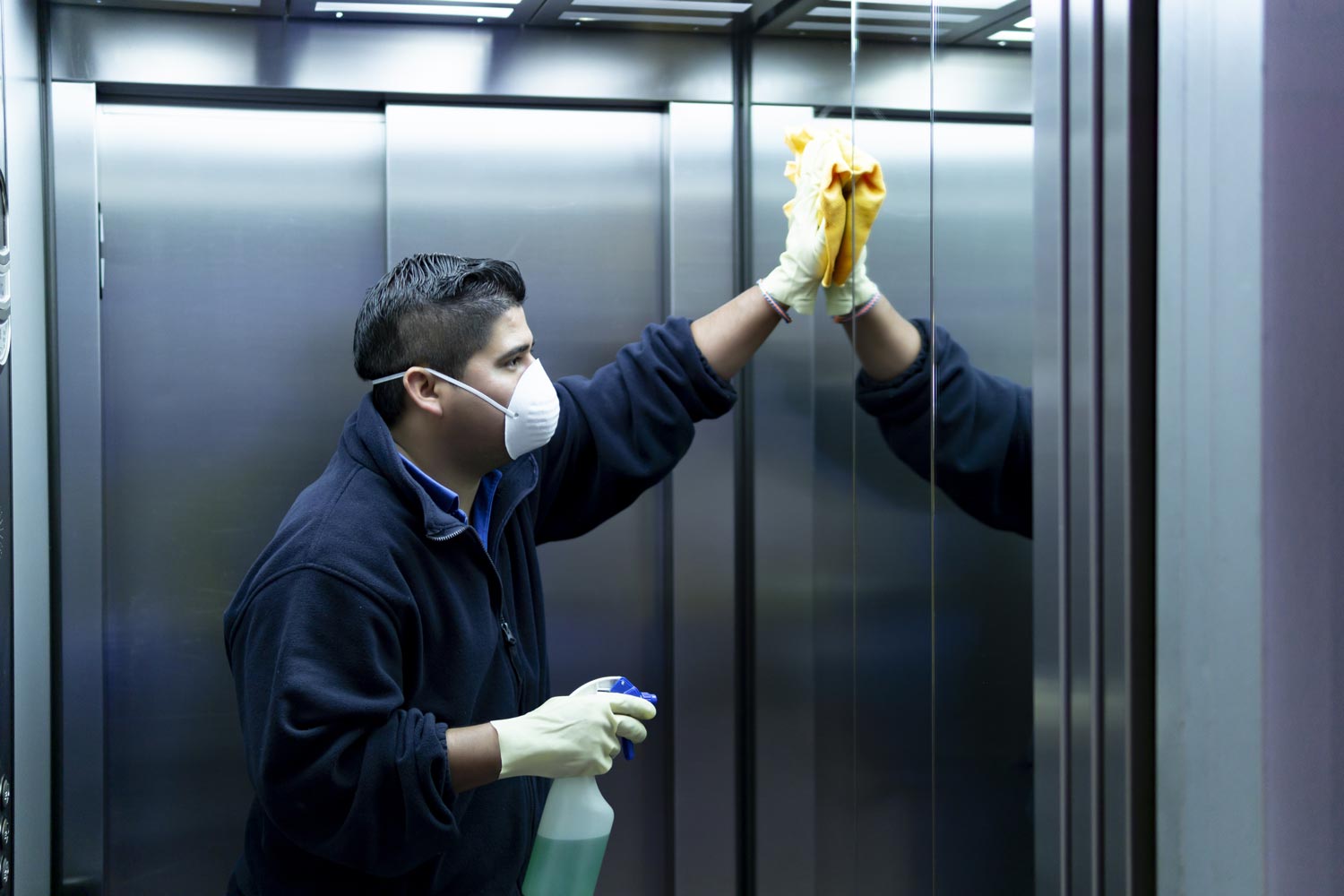 Office cleaning & commercial cleaning in Sydney and Melbourne
We make walking into your office on a Monday morning a joy. When an office is clean, people just seem to move better, and feel better. Staff are more relaxed. Staff are more engaged.
As commercial office cleaners, we aim to provide:
Proper care for your business and equipment, which in turn lowers depreciation of assets.
Great value for money.
A commercially cleaned environment, for your employees and clients.
Follow up and quality assurance. We are always available to discuss any cleaning changes or requirements.

Our vetted, professional cleaners are trained to hit every spot and corner in your office – even when you're not there. An exceptional commercial clean, every time.

We're owner-operated and run. Team leaders and supervisors regularly check work, ensuring quality and consistency across every location.

Top-of-the-line equipment
We're armed with more than just passion for office cleaning. We have state of the art equipment to ensure you and your staff are speck-less and healthy.
Our tailored approach to office cleaning
We customise our commercial cleaning services to your space. As you can imagine, there's a massive difference between an end of lease clean and an industrial cleaning job. In a standard commercial office clean you can expect us to address the following points:
This list is simply an overview and will change depending on your needs. We are always happy to discuss further services or handle any specific requests you may have. Our experienced commercial cleaners in Sydney will always go the extra mile.
Professional, commercial office cleaning
Office cleaning in Sydney and Melbourne is our passion and we pride ourselves in delivering the best clean possible, going that extra mile, no matter the office size or location.
Your workspace is sacred, and we keep it that way. You should think of us as your invisible helpers – cleaning things perfectly and leaving things exactly how we found them.
Tired of being a manager of the mundane? With Infoclean, you'll never have to worry if the cleaning was completed properly ever again!
Areas we service for commercial cleaning
COVID-19 Commercial Cleaning in Sydney and Melbourne
Do you require a COVID-19 deep clean in Sydney or Melbourne? At Infoclean, our dedicated team has been providing COVID-19 deep cleaning services across a myriad of businesses and workplaces. Infoclean will also provide you with a certificate of completion once your premises is cleaned.
We have worked with scientists and manufacturers to bring you the best protection available to keep your business, clients and employees safe. We use hospital grade cleaner that remains active for 28 days — keeping surfaces disinfected for longer and providing better, more practical protection.
We offer cleaning services for all businesses such as retail, cafés, restaurants, medical facilities, aged care, chemists, construction sites, offices, warehouses, banks and shopping precincts.
What clients say about our commercial cleaning services
For a better commercial cleaner in Sydney and Melbourne, contact us now