Industrial and warehouse cleaning
Our experience in cleaning industrial sites and warehouses allows us to provide you with an outline of services based on your specific building. Requirements for manufacturing can be vastly different from a simple warehouse.
Cleaning any warehouse, industrial site, or large scale building presents challenges and requires a different approach.
Any place of work reflects your brand and keeping a warehouse or an industrial site clean is just as important as keeping an office clean.
Cleaning industrial site and warehouse's forms and important aspect of health and safety and is inclusive in providing a clean and safe working environment for your team. Infoclean has commercial warehouse cleaners available in Melbourne and the Central Coast, in addition to the team of commercial warehouse cleaners in Sydney. 
How we clean industrial sites and warehouses
Larger scale sites require more specialised equipment, from motorised sweepers, to floor cleaners and in some case cherry pickers.
At Infoclean, we're experts in warehouse cleaning as well as industrial site cleaning.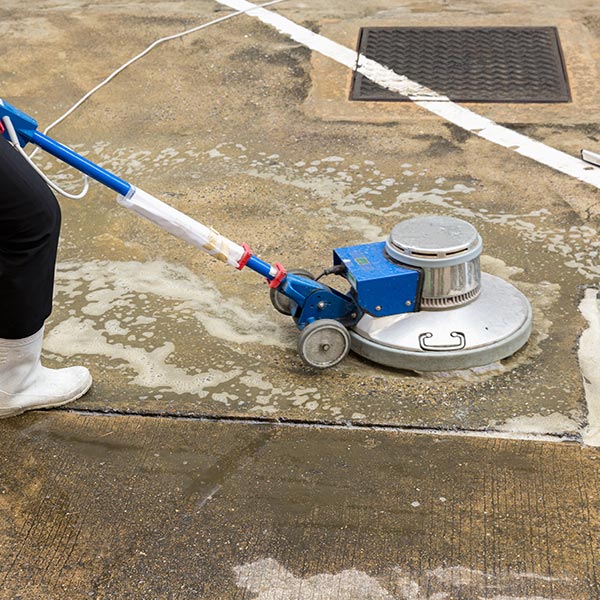 Types of industrial sites and warehouses we clean
We work across a wide range of businesses, providing cleaning services to large warehousing facilities and small manufacturing business. We provide cleaning for the offices as well as the warehouse and factory floors.
Industrial cleaning can vary widely in the services you require. We can tailor a service to fit your needs.
Areas we service for industrial and warehouse cleaning

Do you require COVID-19 cleaning?
Get your business COVID deep cleaned with certification by Infoclean. Call us now on 1300 253 226.
Infoclean is a professional commercial cleaner with 15 years of experience in the industry. Our dedicated team has been working from the outset of the pandemic to provide COVID-19 deep cleaning services to a myriad of businesses and workplaces across Sydney.
Infoclean has worked with scientists and manufacturers to bring you the best protection available to keep your business, clients and employees safe. We use hospital grade cleaner that remains active for 28 days — keeping surfaces disinfected for longer and providing better, more practical protection.
Infoclean owner and founder, Maicol has completed a range of important certifications, ensuring a COVID-19 deep clean completed is to the highest standard:
Infection Control Training – COVID 19 – by Australian Gov Department of Health
Infection Prevention And Control – by Sentrient
HHA Work Safe and Clean – by Hand Hygiene Australia
What clients say about our commercial cleaning services
For a better industrial and warehouse commercial cleaner in Sydney and Melbourne, contact us now