The process of hiring a new Sydney office cleaner can be a big time investment, so it's often one of those things that tends to get entrenched. Our experience with many of our new clients was that they stuck with their previous service for some time, even if they weren't too happy. But switching to a new commercial cleaning company doesn't always have to be such a daunting hassle. Here are some ways for you to check whether it's time for you to find a new one.
Is your office really clean?
Office cleaning is bit like golf— easy to learn, but very hard to master. Looking out for these different areas in your office will show whether your cleaner is really up to scratch.

The basics – Are your desks, windows, and floors getting consistently cleaned of dust and grime?
Attention to details – Can you see that less obvious areas such as corners, lights, doors and electrical switches are also getting wiped?
Restrooms and common areas – Spaces with heavy traffic such as toilets and break rooms may accumulate more dirt. Are these spaces being given the level of cleaning that they need?
Consistency and professionalism – Has the cleaner performed all the duties they have agreed to? Do they listen to feedback, or do they simply ignore requests you write to them? Have there been many weeks where the cleaner failed to arrive?
Do you have a list of what services you should be receiving? If not, then you probably need one. It's important to keep the cleaners accountable for the money you are spending. Are the services on the list being performed well? Or is it just a perfunctory service, with a quick wipe and dashing out the door? Generally, if you don't feel happy with your service there will be a reason.
How do you find a new Sydney office cleaner?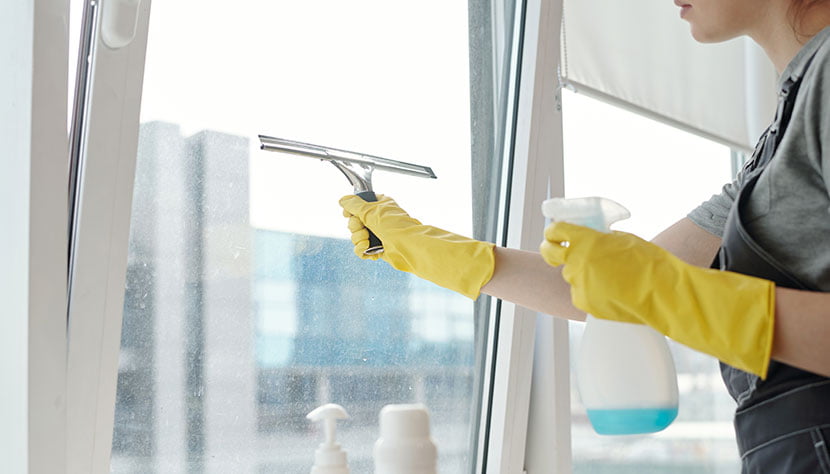 Finding the most suitable office cleaner can be difficult and also easy. There are some established companies with great reputations, but you need to make sure you are the one who's comfortable with their management and processes. Here are some strategies you can use to narrow down the right cleaning service with the minimum amount of hassle.

Look for recommendations from other businesses you're already in touch with.

A recommendation can sometimes be a good thing but make sure they are really happy with their commercial cleaning service, and not just passing on a name.

Use Google Reviews to make sure existing customers are happy with the cleaners before you try them.
Meet with the cleaners and interview them to get a detailed idea of their services, schedules and level of experience.
Get quotes from each of the commercial cleaning companies you have interviewed so you can easily compare their pricing and services.
Things to ask them in the interview:
Draw up a list of cleaning requirements

Ask for suggestions as to other services

Ask if they outsource your cleaning

Ask if they screen their staff and the average employment time

Get a written quote with a list of services and additional service times

Ensure there is a probationary period

Ensure there is a process for dealing with any issues you may have

Remember the best quote is not necessarily the cheapest!
At the end of the day you have to be comfortable with who you are working with, and be confident that they can deliver on their promise of providing a better commercial cleaning service for your Sydney office.