Office cleaning Parramatta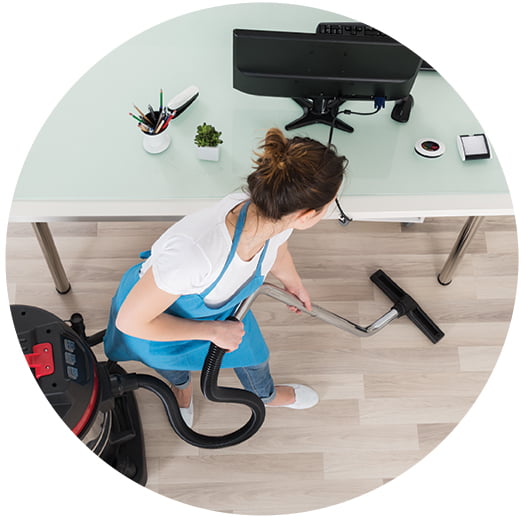 We've been cleaning offices in Parramatta for more than 15 years
We've had over 15 years of experience with all kinds of office cleaning in Parramatta, for spaces big and small. We pay close attention to every little detail, so you can rely on us to get the job done well.
Our team of experts is dedicated to keeping your business clean. Every office is different, so we offer personalized cleaning solutions for our individual customers.
We hire only the best, making sure they have the right qualifications and background checks. We never use subcontractors, so you can always expect exemplary service from us. Get in touch with us today for a free quote, no obligations attached.

Our office cleaning team knows how important it is to communicate openly and honestly with all our customers. We are able to accommodate sudden cleaning requests without compromising our high cleaning standards.

We'd love you and your staff to share the joy and the positive atmosphere of having a clean and fresh office. Our dedicated cleaning team will make sure your office is perfectly sparkling after each of our visits.

All of our cleaners are provided with high-quality equipment specially designed for commercial cleaning. This ensures that your offices, meeting rooms, and other areas are always cleaned to an exceptional standard.
Office cleaning services in Parramatta
At Infoclean, we focus on providing excellent office cleaning to your business in Parramatta. We don't subcontract out to do our cleaning, so it's a guarantee our high standards of cleaning staff are always maintained. We want to build long-term relationships with our clients and employees. Most of our cleaners have been with us for over 5 years, and you can easily recognize them by their uniforms.
We know the safety and security of our customers is important, and that that trust is crucial when you allow cleaners into your office. All of our cleaners go through a strict screening process, including police checks, to ensure they are reliable. Comprehensive training is provided to our new employees, including proper cleaning methods and techniques. We make sure that new cleaners are never left to work alone and can be properly guided by experienced staff members.
Work and health safety practices are a priority for us. Our cleaners receive extensive training to ensure their own safety and the safety of your premises. We provide them with up-to-date Material Safety Data Sheets and Safe Work Method Statements, so they can handle hazardous chemicals with caution and expertise.
Our management conducts regular checks to ensure that we are always delivering the highest level of service. Our checks and controls include: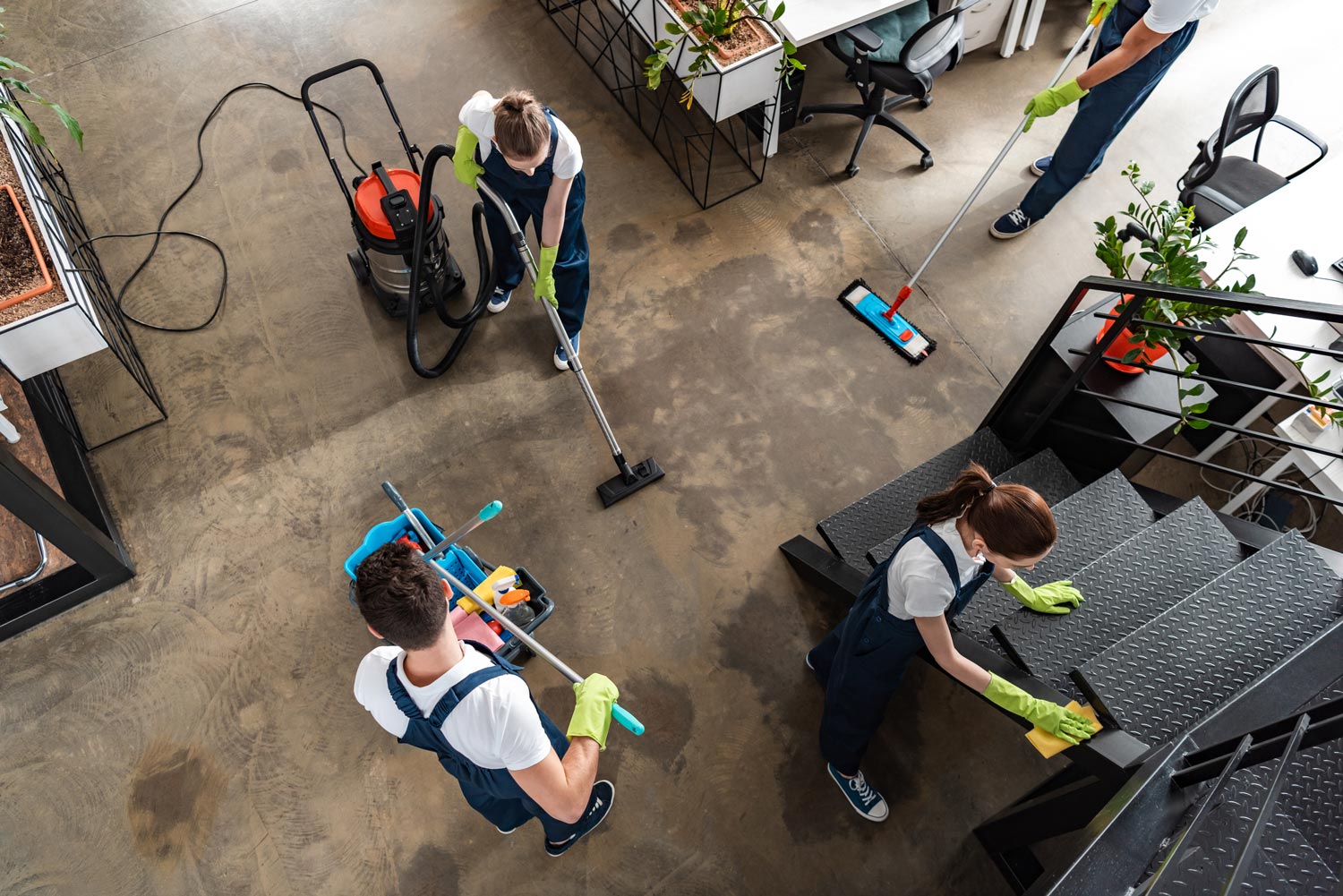 Types of Parramatta offices we clean
Our Parramatta office cleaners have the expertise to clean any type of office, whether it's a multi-storey high rises, an office in a smaller strata or one in an industrial complex.
To keep your workspace in top condition, we normally suggest getting your office cleaned once a week. Our reliable cleaners are dedicated to providing a perfect clean, creating a positive and hygienic environment for you and your employees.
Areas we service for office cleaning
For a better commercial cleaner in Parramatta, contact us now