Office cleaning Chatswood
We've been cleaning offices in Chatswood for over 15 years. Whether you need a large office cleaned or a small one, our experienced team is ready to help your business look its very best.
For our Chatswood office cleaning we exclusively hire qualified and background-checked employees, without resorting to subcontractors. If you're searching for commercial office cleaning in Chatswood, please don't hesitate to contact us for an obligation-free quote.
A clean and tidy Chatswood office provides the best environment to get the most out of your team.
We know every Chatswood office is unique and requires customized cleaning solutions. Our services can be tailored to align with your specific commercial office cleaning requirements.
With over 15 years of experience, our Chatswood office cleaning company maintains office spaces to a high standard. We don't outsource any of our work. Our proficient and skilled staff will meticulously clean your Chatswood office to ensure it is impeccably clean.
What you can expect from our Chatswood office cleaners
Office cleaning requires different skills and tools compared to your regular cleaner.
Our Chatswood office cleaning services are second to none. We know employees value their personal space, which is why we take great care to clean thoroughly but leave no trace of our presence. Our diligent team of office cleaners in Chatswood are always punctual, and work within your budget to ensure your office is spotless.
We go above and beyond to clean those hard-to-reach areas, including telephones, keyboards, and behind monitors. We mop and vacuum the floors, clear away rubbish, and leave your office feeling refreshed and ready for your employees to work in.
If you require a more detailed clean, we are more than happy to provide tailored cleaning services to meet your exact needs. Whether it's after a function or event, or at the end of the year, we've got your Chatswood office covered.
At our company, we understand every office is unique, which is why we approach each commercial Chatswood office clean with your specific needs in mind. We take pride in creating a great working environment for your employees.
We are happy to meet with you at your office to discuss your cleaning needs in a COVID Safe way. Our quotes are obligation-free and come at no cost to you. Trust us to provide exceptional cleaning services for your office in Chatswood.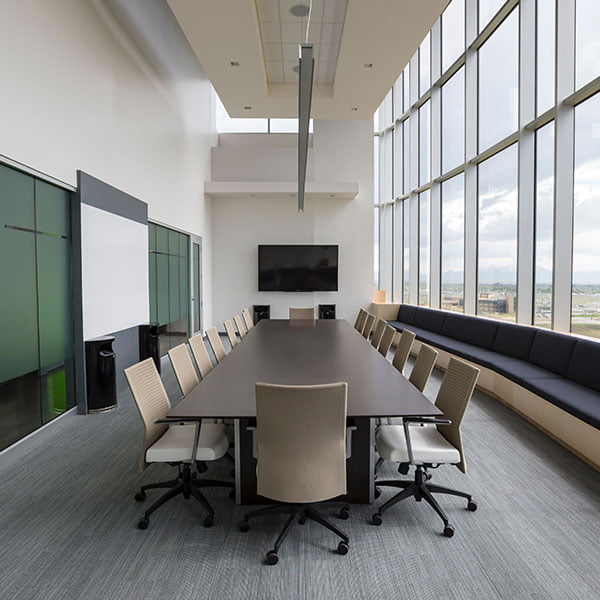 Types of Chatswood offices we professionally clean
Our commercial office cleaning services cover all of Chatswood, including multi-storey high-rise offices, small strata offices, and offices located in industrial complexes. We are experts in cleaning every type of office in Chatswood and know the best cleaning methods for each one.
We highly recommend that your office or business in Chatswood is cleaned at least once a week to maintain a professional and hygienic environment. Our team of commercial office cleaners are passionate, diligent and always go the extra mile to ensure your satisfaction.
Areas we service for office cleaning
What clients say about our commercial office cleaning in Chatswood
For a better office cleaner in Chatswood, contact us now